Background

Hello my name is Val Winfield. Welcome to to the Oakcroft site, here is a brief introduction.

My main interest is Shetland Sheepdogs and I originally worked my dogs in obedience as a hobby and since getting Milo in late 2000 I started showing in 2001 and have been concentrating on this since. As we have a motorcaravan, we travel to shows most weekends in the summer, often camping. I have had the pleasure of owning nine shelties since being hooked in 1982, and currently have seven of various ages.

My first sheltie, Shandy, introduced me into the sheltie dog world and obedience. At our first exemption show he was placed so that was it I had the competing bug (I only originally wanted a well behaved pet! and I certainly got that). We won out of Beginners and Novice classes, and went on to work Class 'A' and 'B'. I have also worked another four dogs in obedience up to when I was offered Milo and then that was when I was hooked on showing, as he won the Minor Puppy class at our very first Championship show at Birmingham. Although my other half, Bob, doesn't quite share my passion for dog shows he is very supportive and absolutely loves the dogs and is always trying to encourage me to have more!! So when a friend used Milo and they had four bitches I had his daughter Tiffany from them. Then of course one thing led to another and I had my first litter of puppies in April 2005 and I have kept Chelsey to show. You can see pictures of all the family on my pictures page and also don't forget the puppies page.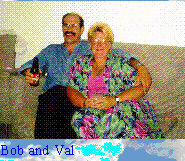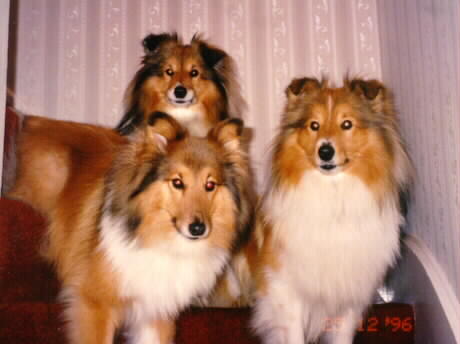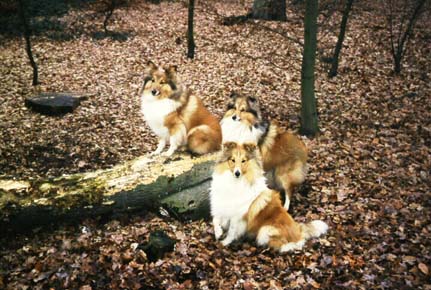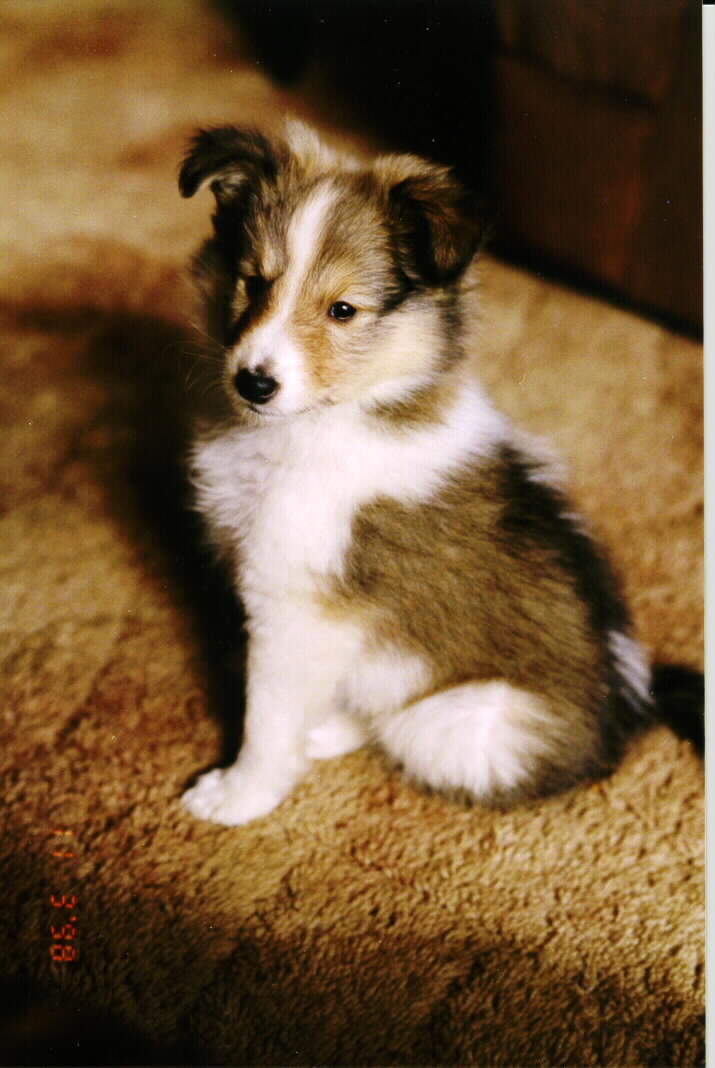 Photo's of current dogs Dusty, Kracker and Yogi and also Smudge as a puppy. Further pictures of the show dogs will follow shortly together with an updated one of Smudge.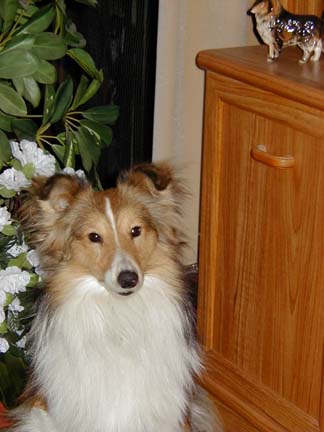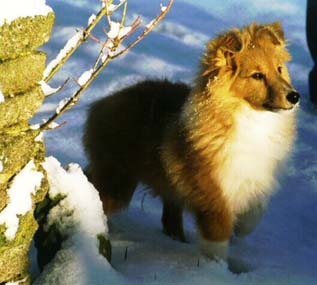 Return to &nbsp

View

View